Jason and Liannes paintings and drawings are available exclusively through the Vera Rosa Gallery. Most of the work featured is for sale, although some are from private collections. Signed reproduction special collectors edition prints of original artwork are deliberately restricted to low numbers.
Vera Rosa Gallery is a primary art representative of original pieces and quality special edition works. Their Tattoo artists are often pioneering their own genres within the Tattoo sphere, and have attracted large followings on their social media sites.
See our collection www.verarosagallery.com
There has never been a better time to start collecting artwork from Jason and Lianne because they are still affordable. Collect them because you love the art … but it's exciting to know they have the potential to rise in value. Indicators suggest that tattooing - an 'Outsider' art form is fast becoming a cultural art movement with some artists selling at art establishment auctions such as Sothebys and Christies.
Find out more by downloading our exclusive free booklet – Are the Outsiders In? Become part of the cognoscenti with inside knowledge!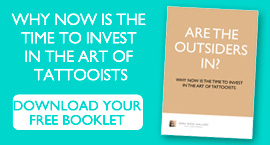 You need knowledge to make informed decisions to buy. Being on our database gives you access to special research reports (like current prices of art by tattooists internationally) as well as having first options on special original pieces from Lianne and Jason before they are offered to the public.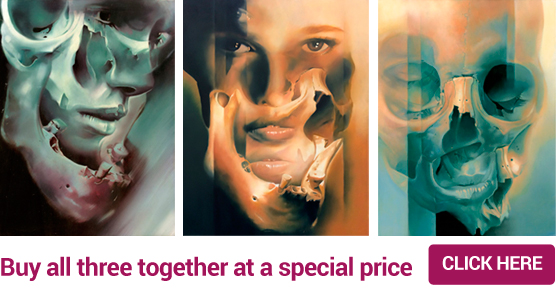 All Limited Edition prints and Original Artworks are sold with the Vera Rosa Gallery Certificate of Authenticity.